Encouraging the Creative Arts: Elizabeth Moir School introduces A Level Art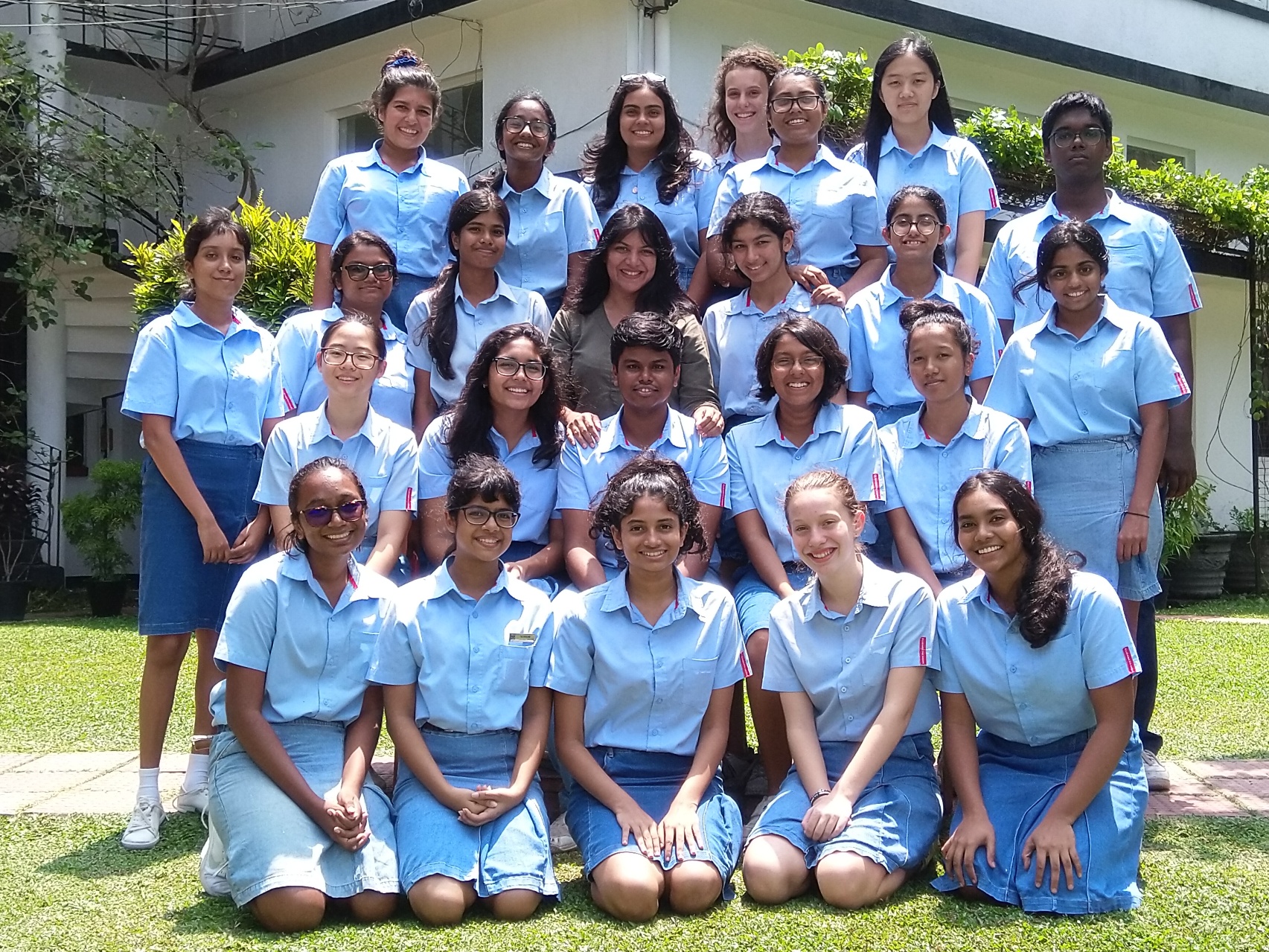 Elizabeth Moir School will be introducing an A Level Art class for the first time in September 2019 to build on its outstanding reputation for excellence across the Creative and Performing Arts.
Moir students have won the prize for the Highest Mark in Sri Lanka in International GCSE Art and Design for the past four years. This includes Young Eun Shin, who scored 100% in 2015, and Ameli Vidanearachchi, who achieved 99% in 2017. In 2016, every single student achieved an A* grade.
The knowledge and inspiration behind this success comes from the school's Art teacher, well-known artist Aruni Wijegunawardene. It is her ability to inspire a passion for Art in students and release their creativity that has been crucial in their success. She encourages them to mine their own upbringing and experiencesso their Art reflects their personality and values. This ensures that each student's work is fresh, original, personal, exciting and different.
Aruni emphasises the importance of students learning basic skills such as proportion, perspective and composition. Another key part of her Art course at Elizabeth Moir School is learning Art History, so students can take inspiration from great artists' technique and subject matter. She ensures these sessions are fun and interesting by including Modern Art and Sri Lankan artists, as well as Old Masters, and even what she calls 'new new' artists seen on social media. She says, 'You know your students have absorbed the information when they challenge you with testing questions…The greatest pleasure as an Art teacher is when your students perfect new skills and become more confident. Our IGCSE artists produce Art that they could not have possibly imagined they were capable of at the start of the course. Many tell me that their results don't matter to them, good or bad, because they are already proud of what they have achieved.'
Although some people still consider Art a 'soft' subject, the school's students recognise that it is among the most demanding and time-consuming subjects. One student who plans to take A Level Art, Zara Kulatunga says 'IGCSE Art taught me skills beyond what I learned in the classroom such as self-belief and time management'. Ameli Vidanearachchi, a current Prefect says: 'Ms. Aruni inspired, encouraged and challenged me to become a better artist. I learned to look at the world differently and observe it in greater detail. Studying Art also increased my appreciation of creativity in other areas, such as Literature.'
Head of School, Mrs. Elizabeth Moir MBE, is hugely proud of the achievements of the school's artists and thrilled about the new A Level course, 'Creativity and imagination will be among the most highly prized skills in the 21st century. As more jobs are done by robots and artificial intelligence, creative skills will set people apart as they cannot be developed by machines. Artistic flair and vision are also essential in growth industries from media and advertising to fashion and tourism. We are delighted to be expanding the opportunities available to our students and ensuring they are equipped with the expertise needed to succeed in the modern workplace and reach the top of their chosen careers '
For more information about Elizabeth Moir School visit www.elizabethmoirschool.com
<< Back