Elizabeth Moir Senior School presents West Side Story, School Edition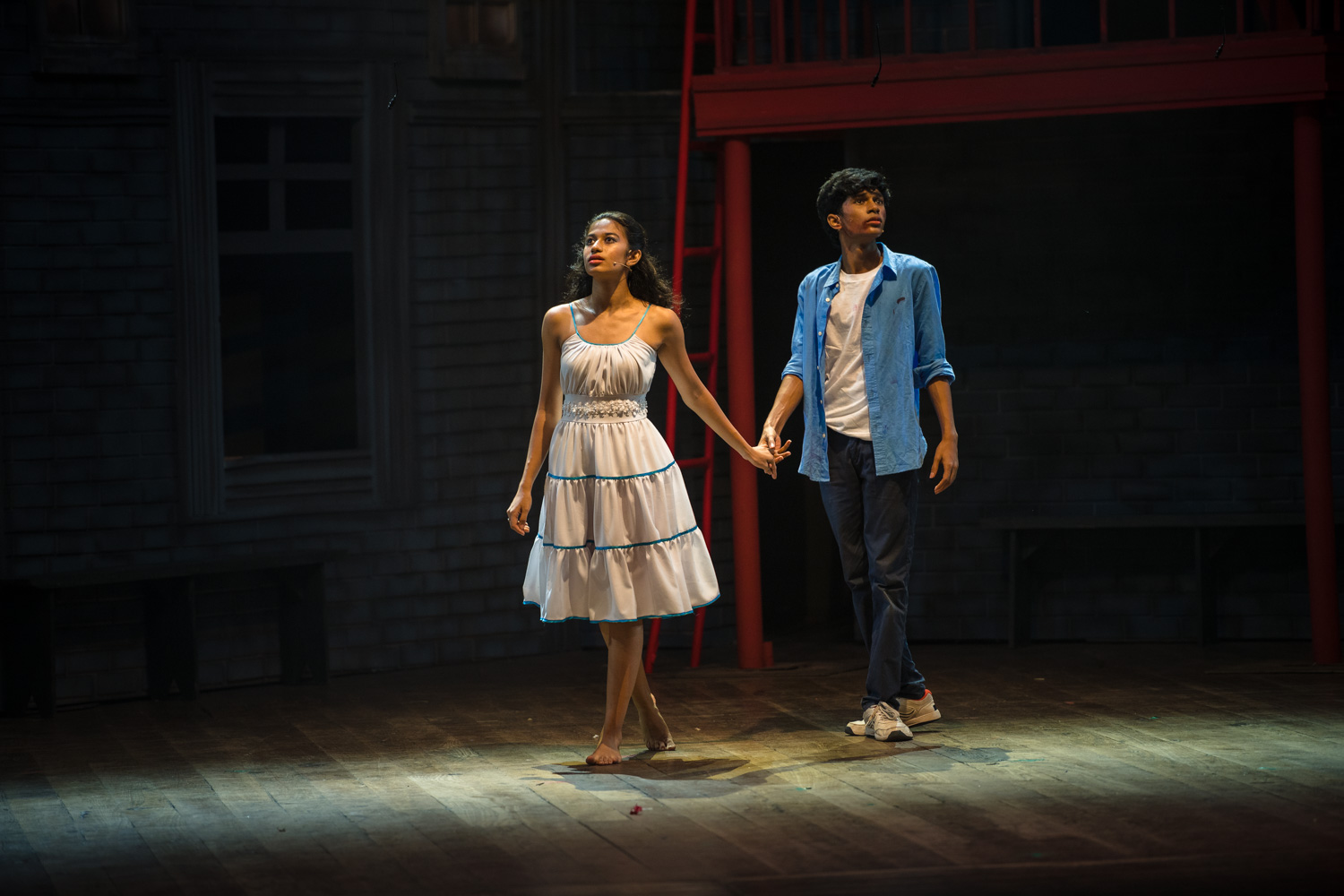 West Side Story, School Edition was presented by Elizabeth Moir Senior School on the 8th and 9th of November 2019 at the Lionel Wendt Theatre. The show starred a cast of more than 50 students, ages 11 to 17. Serika Siriwardhana and Leeth Singhage were both excellent as Maria and Tony respectively. Kaavya Gnanam made a passionate Anita, while Aiden Thorstensen as 'Sharks' leader Bernardo, and Anuk Gunasekara as Riff, the leader of the 'Jets', were both well cast.
Other standout performances included Tae Hyun Won as Action and Avlok Wignaraja as Baby John. The main characters were supported by an fabulous ensemble. A young cast who were 100% committed to their performance and gave their audience an exceptionally entertaining evening!
Directed by Anushka Senanayake, with musical direction by Sureka Amerasinghe, and choreography by Melissa Fisher, West Side Story, School Edition is based on a conception of Jerome Robbins and was presented through special arrangement with Music Theatre International (MTI).
(Pic credit :Tai Hsin Shiek)
<< Back